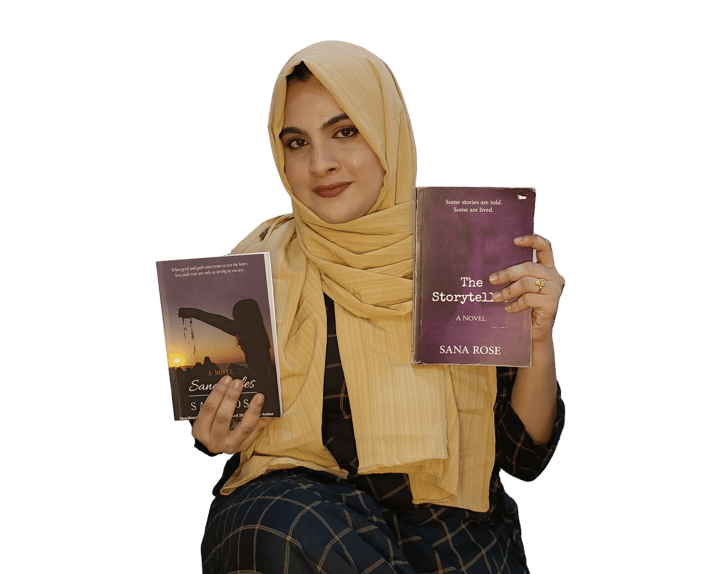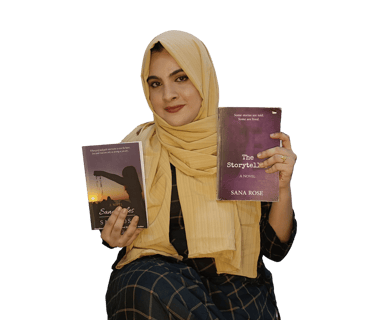 Dr. Hamna Labeeb has been a poet and story-writer long before she decided to be a Homoeopathic Physician. Until March 2022, she wrote under the pseudonym 'Sana Rose' under which she published two novels and poetry collections. Her debut novel Sandcastles was shortlisted for ARL Literary Award 2018 for Best Author. Her second novel The Storyteller came out in 2020. Currently, she is working on her third novel, a psychological thriller. Smitten, a poetry collection is her latest release.
More on her writing journey
She was one among the 52 poets published in the anthology Breaking Silence- A Poetic Lifeline From Slavery To Love (2013). Her poetry has appeared in online journals like The Sketchbook Journal, The Galway Review, Rat's Ass Review (April 2016), Ithalukal (an e-zine by Keralites in Singapore) and she was one of the two featured poets in the May 2016 Issue of the Ashvamegh International Journal of English Literature. Her poetry has also appeared in the Shakespeare-themed Anthology, Shakespeare Sings published by the Publication Division of Farook College (Calicut) in 2017.
Dr. Hamna Labeeb pursued Homoeopathic Medicine in her bachelor's and holds a Masters in Applied Psychology. She practiced as a Homoeopathic physician for 6 years before following her true passion for healing with words and moved careers from medical practice to counselling and psychotherapy. Aside her creative writing pursuit, she also leads the marketing content team at a healthtech company. Currently, she lives in Kadalundi, a seaside town in the Calicut district of Kerala, with her husband and daughter. ​​